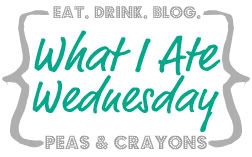 Sorry folks but I have been on a two week self imposed blogging hiatus. Work has been crazy busy and unfortunately I haven't had a free minute to write anything down.
I have also been trying to finish the last Harry Potter book so that I can see the last movie in theaters. It is also worth mentioning that I started this book shortly after it first came out. In 2007. It has taken me 4 years to read a children's book. It is partially my procrastination and partially because I subconsciously didn't want it to end.
I mentioned that work was extra busy, that was because half of my office was on vacation (there are only 4 of us). I put in long hours trying to keep up with the workload. Part of me feels like I failed because I didn't get nearly enough done. Hopefully this week will be a little better, although it's already Wednesday and things haven't really looked up.
Last weekend Ross and I took a day trip to Kelleys Island on Lake Erie. If you live in the area and haven't been there, I highly recommend it. It's mostly residential with two wineries and a brewery, plus a handfull of small stores "downtown." There are only 40 inhabitants of the island year round and their school only has 2 full time teachers (for 8 students). It baffles me to think that there aren't enough kids to have one in each grade. Life on the island gets interesting in the winter when the lake freezes and the only way to get back to the mainland is by plane. None-the-less, I would move there in a heartbeat, well, if they needed a resident architect.
My favorite part of the island is the sand beach. It's in the nothernmost corner of the island, a 10 minute ride by golfcart (the main way of island transportation). The water is super warm and clear in the summer, an oddity for one of the Great Lakes.I miss it already, good thing we are planning another trip up there in September.
WIAW: A compilation and a new recipe
While we were on the island this weekend we stopped in to Kelleys Island Wine Company for dinner and a glass of my all time favorite summer wine, the Long Sweet Red. It basically tastes like fermented grape juice, perfectly refreshing for summer. Most of the Great Lakes wines tend to have a sweeter note than other parts of the US, I feel that it is hit or miss as far as me liking them as I tend to prefer a semi-dry red wine. When I first had the Long Sweet Red I feel in love. It is perfection in a glass and I couldn't wait to get more. So much so that I ordered a glass and then 6 bottles to go. Along with my wine I also ordered a salad, affectionately called the "Don't skip a beet salad." It had beets, candied walnuts, goat cheese, and a tangy vinaigrette, it was super tasty!
We also stopped by the
Kelleys Island Brewery
earlier in the day for a quick taster and a bite to eat. I didn't get any pictures but they had a 3 beer taster for just $3 so naturally I had to try it! I got a sample of:
Anglers Ale
Island Devil
Dawg Bizkit Brown
My favorite was hands down the Anglers Ale, it was light and refreshing, similar to a Belgian beer. The Island Devil lived up to it's name and was much too strong for me. The Dawg Bizkit Brown was also good, it had a nice smooth finish, which is especially nice for such a dark beer.
This past weekend was a good one, it was hard to get back to work on Monday, but alas I made it through.
Last week I got my new Food and Wine magazine in the mail and sure enough I found a great stuffed pepper recipe to try. I like stuffed peppers, curry, and Thai food, how could this not be good. Except for the mushrooms, it's always the mushrooms.
Stuffed Peppers with Thai Curry Rice and Mushrooms Eggplant.
They were easy enough to sub out for eggplant (a staple in Thai cooking so I assumed a good substitute)
Dinner tonight was a good one,
Dinette
which I have mentioned here before is always a favorite. I try to get a different pizza everytime I go, you know, try something new. While I have loved each and every one that I have gotten, I think this one was my favorite:
Spicy pepper pizza with fresh goats milk feta
My mom also got a pizza. Usually we split one, but this time I thought that I could take my leftovers for lunch. I can't wait until tomorrow!
Anchovy and capers
We also split the fritto misto, which was portobello mushrooms, zucchini, and eggplant with kalamata olive mayo. The mayo was super tasty and unlike anything I have ever tried before.
After dinner my mom and I popped into Whole Foods to do some quick shopping. I came out with a delicious fudgey VEGAN brownie. Oh, I cannot explain the delicousness of this chocolate piece of heaven.
And the latest issue of Edible Allegheny:
Have you tried something new this week? If so, what was it and did you like it?